---
Technology solution

Retechnica is a London-based technology company, and the maker of Ingenia API, the content intelligence solution. Ingenia is a next generation text analytics platform that leverages proprietary machine learning technology to empower its enterprise clients to extract value from content. With Ingenia, the content is associated to categories automatically tailored to the client's business goals. This enables better user experiences: more targeted navigation, seamless personalisation, and real-time, omnichannel customer insight.


Video hosting platform
Buto helps professional organisations engage, retain and build their audiences using online video. If you need to deliver internal content securely, or take real control of how your video is presented and measured on your dotcom site, Buto is here to make it easy. And because Buto was created by corporate communicators, they understand the technical and strategic imperatives that drive success.


mallowstreet Solutions Partner
Facilitating inter-family and institutional investment activity and co-investment in a) private equity deals in a number of sectors ranging from real estate, oil and gas, and telecoms b) unusual non-correlated funds and bespoke structured products with highly competitive pricing. Endeavor to personally co-invest in deals marketed to prospective clients whenever possible.


mallowstreet Solutions Partner

Experts in Alternative Investment Advisory

Stone Mountain Capital is a private and independent alternative investment boutique focused on absolute return in global credit and equity. Advisory is providing solutions to institutional clients around the globe based on extensive cross asset class and risk management expertise in structuring and capital introduction for hedge funds, private assets and corporate finance.

mallowstreet Partner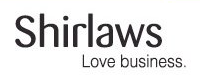 Shirlaws works with hundreds of mid-sized, owner-managed businesses in 37 countries around the globe to help business owners and CEOs to achieve success for their business. Their goal is to see their clients' businesses reward them richly in wealth, time and fulfilment. Their coaches take the many complex issues involved in running a business and help make them simple and easier to manage. They work alongside clients to guide their businesses to achieve long-term, profitable and sustainable business growth. Shirlaws brings a language and system for growing businesses and building internal capability. A language and system that gives clients three simple things: more time, more money, and less stress.